No sex, no adderall, all (uh) mouth-service
I'd like to meet a freethinker of a girl to frolic in the Socratic method with. Strictly Socratic. Nothing sexual. This is how it'll work: we will propose a motion on a topic which we fundamentally disagree on (e.g. religion, capitalism, solving the fiscal cliff, star wars v.s. star trek, etc. etc.) and we will build a wall on each of our respective sides of the argument composed...
Not a Wes Anderson film, bro
MISSED CONNECTION: You looked very determined wearing a trim blue blazer in that Wes Anderson film, the one about the young woman looking for her parents who ran away from home and joined a traveling circus.   I was sitting across from you wearing a ridiculously long scarf in that Murakami novel, the one about the young man who's aided in his journey of self-discovery by the squirrels and pigeons...
Suggested in-flight recitation: How Love fled /...
Native son back in Chicago for the nondenominational holidays seeks winter fling equal parts Yerba mate, Yeats and YOLO. Points if you'll also make the return trip to NYC, where we can joke about flyover country until our hearts yearn for Harold's. Me: tall, working writer. You: into that.
Not sure this is a go-to date story, but okay!
One time my sister and I came up with this joke that she would be going on a romantic date with my brother during a family dinner. I insisted she stay in character the whole night. She played footsie with him, and though we didn't get the one rise out of him, he did get weirded out. We were maybe 11 (her) and (me) 12. He was 9, and presexual, and pissed. Pushing 30 now. Sprout go-to date...
n+personals returns, sort of, until [this intern]...
It's Christmas break so lo and behold I see not an angel of the lord looming but boredom—that angel of death!  It seems, as well, that people were confused by the Issue 15 MISSED CONNECTIONS and took the time to write their own personals.  I will post them as they come in, per usual. Feel free to write one and submit it to me. Or just enjoy them, you neutral cold-hearted (single) pleb...
You said: "No Marxism in the bathroom." I begged... →
Issue 15 Launch Party MISSED CONNECTIONS: The Bushwick Edition 
In Which Lust Rears Its Ugly Head! [Issue 15...
It's that time of year! By which I mean, dear reader, you just went 3/3 on n+1 launch parties and are (1) feeling like you finally found your people (2) thankful to have gotten laid.  Or you aren't. And you didn't.  This may or may not be your fault. I have a hunch though, that it wasn't. Let me guess: You spent three hours at SIGNAL working up the nerve to give...
THE END OF LOVE, LIT-ERALLY
This past year, n+1 got in your space. We cried foul on prisons and banks and higher education. Hey, reader! Raise the crime rate! Occupy! Burn that degree! We yanked you out of your cubicle to socialize with Juggalos and J.H. Prynne fanatics and one very sweaty Gordon Lish. (Then we let you slink back, if only to Gchat.) A few readers even woke up to find us between the sheets, when the interns...
Oh just take her to bushwick country club already
Me: female, recent liberal arts graduate, a Midwesterner now in Manhattan. A bookworm devoted to and working in public education. Proud to call Georgia my birthplace and my favorite font. Raised on and devoted to NPR, fantasizes about marrying a younger Tom Stoppard (this need not be you. This is for a distant – and unlikely – future). Likes: fruit tarts, red wine, dissecting pop culture and...
At least it's not running through the Louvre
Pretty Asian American physician, 35, seeks well educated, intelligent man, 30-45, for wild romp through the Morgan.
10
I don't have to read JR, I lived through the 80s and sat there drinking while my 26-year-old benefactor fumed about the idiots who couldn't manage to crank a grand piano up to the 19th-floor apartment. As if his high-rise UES building had one of those furniture hooks they have on the outside of Amsterdam houses. Also, I had a locker and made my first beady-eyed investment at age 12....
Seeking reader of Lowry, not Lowry per se
Evade a bear, romp with the dog, stroke the big white cat, walk on two feet of hard crusted snow, pick blackberries in the fall, rhubarb in the spring, and strawberries and raspberries in the summer. Cook a goat cheese pizza and mushroom pizza on the floor of the iron oven, sit on the dock in the summer with forest behind and in front of you, sweat in the sauna, swim in the indoor pool. You are a...
I Was Sitting on My Patio This Guy Appeared I...
Newish Chicago lady resident looking for a fellow (male, mid-twenties) introvert with whom to quietly observe the city around us, preferably while enjoying brunch on some patio or another. Must be willing to laugh at my post-modernism references (and occasional puns).
wine-drinker, thinker
Female art historian, though increasingly identifying as an intellectual historian, given to short affairs and long digressions, just reached the age at which time stands still in deference, according to Frost, seeks 30ish man with literary inclinations and good provenance to look broadly at culture, drink wine, and debase popular scholars who impulsively append "meta-" to various...
Might pay to see this one chain cigarettes
Woman seeking former child prodigy fluent in Middle English and oral sex. Under 150 pounds; height is not immaterial, must be over 6 feet. Smokers only.  I'm not particularly caring or generous but I have cool friends and good taste in film. 
Pretty casual with those modifiers, bro!
Mid-40s, casual hero, somewhat unconventional, taller than you in heels—likes Formentera, absinthe, Orwell, and long walks. Seeking curious female, late 20s, recovering Communist or Anarchist, non-scene whore for adventures of mind and body. 
Of course "All poets' wives have rotten lives,"...
Straight male, mid-20s, poet with a day job. Left New York for San Francisco, the city poets flee to in search of a majority stake. Convinced vulnerability is the crux of great writing, but not always convinced enough to be vulnerable. Convinced the most important things happen at night. Convinced film is the artform of my generation, but still stubbornly pursuing language, because people will...
Love Letters, to n+personals!
1. Only 3 weeks left to fuck, marry or kill? I think the dating site needs a reprieve. I find it entertaining and educational (now I know all about Shibari) and was tempted to lift a few of the ads and put them on eharmony….  2. Dear Ms. Phillips, or her assignees,   May I say how quite saddened I am to read of the incipient demise of your project, which surely added a chapter to the...
縛り
Me:  Somewhere in the Venn diagram where Katherine Hepburn, Audrey Hepburn, and sexy librarian overlap.  Mostly straight woman, late 30s.  Trained in philosophy.  Cultural and culinary omnivore.  Affectionate and loyal.  Trying to change the world without blaming anyone for the way it is. You:  Must love sharing ideas in conversation; all else is negotiable.  Might have a thing for women with...
interns: James Franco. "Gay New York," Strongest...
Worth Fighting With/For
Me: Avid urban biker and tea drinker who seeks your companionship or romance. Student activist-community organizer with a passion for social justice. Doesn't care if you're not out to save the world. In both NYC and LA, depending on the season. Reading books on social movements; don't care what you read so long as you read at all. A feminist guy. Will listen to how your day was, what new...
'And I'm a novelist.'
Gabriel Garcia Marquez, Revised I am: Gay. Whimsical. Ironic. A man. Looking for correspondence with another pretentious man. Moderate to ample pretension. Irony in correspondents is a must. I wear hipster glasses, I'm ambitious, and I'm 29. Let's be honest. This is the personals page of novelists. And I'm a novelist. Twee as it is, I'd rather date another writer than not. Never had good sex. ...
INTJ?
And my name isn't Eleanor either, but I do have that Eleanor look. Mid-twenties theatre practicioner/writer; sarcastic, sometimes caustic, neurotic; INTJ (if that means anything to you); wants to meet a handsome, scruffy college professor in a bar but doesn't like the bar scene; wants to have the courage to read things aloud to people but realizes how absurd that can be sometimes;...
Appearance negotiable, kindness, not so much
Amongst the rejection. Straight, white, female in her forties seeks male, 45-60 to soften the blow, provide companionship, conversation, patience, and love. I need a hand to hold, and a soft voice to talk to me at night. As long as you don't break mirrors or stop clocks, looks aren't that important to me.  Drop me a line, and we'll see.
IS BRO, WILL NOT READ MIDDLEMARCH
I don't read Middlemarch or Harper's or anything else that I don't like.  I listen to southern rap and am a 26-year-old male in Chicago.  My days are spent at a job that has nothing to do with writing and everything to do with drawings and hardhats. When all else gives ground I am still that criminal with a bad conscience. I felt really sentimental reading Eduard Limonov's...
The Unexpected Boredom of Being
29-year-old female legal professional living in The Mission.  I have a love affair with literature in translation and magical realism.  The closest I get to writing is dashing off briefs in which any embellishments are quickly removed to something that is in fact brief. Of course you can find me in Dolores with canned beverages, a fancy bike, and Santantango. Of course, I would like to find the...
FLOWER 'PERSON'
25-year-old woman with a 55-year-old soul. Should have been around to attend Woodstock. Wallow almost every day that I saw Robert Plant in HIS 60s, not THE 60s. Today I'm all about creation/liberation/evolution/revolution and all literary works that match in tone. Beat poets are demi-gods. Looking to spend evenings spinning something from my small but notable, ever-growing vinyl collection,...
Say Anything Potential
Male, late 20s. Reads in long but sporadic bursts. Goes for drinks more consistently. Only gets about half the literary references in most submissions. Participates in sporting activities with some skill. Hails from the midwest. Never gave a girl a mix cd but was tempted to.
"Old-fashioned" now a thing of quotes, OK.
Me:  27-year-old writer and college English Literature instructor, Brooklyn.  Probably read half of whatever required reading you might feel a need to hedge with here.  Did some grad school at a good one and could do more.  Internally, I oscillate between Emersonian ego halcyon and low-level spiritual panging.  By now you get that poor Franny Glass was a full turn too earnest about the whole deal....
HAT-WEARING TRUTH-TELLER
30-year-old renaissance woman pursuing the vocation of writer as educator seeking charming, honest, perhaps ruffian gentleman with book and street smarts, driven by virtuous ambition and sense of humor in navigating the idiosyncrasies as well as ebbs and flow of life to be at my side in company of diverse, delightfully eclectic circle of mature, funny friends. I am New England born and raised with...
SCI-FI, AND THE DARK SIDE MORE GENERALLY,...
Recently graduated male English major seeks female of dark humor and complexion to drink beer and talk about Battlestar Galactica. Opinions about the value of deconstructionism as a critical tool must be thoroughly researched, elegantly delivered, and immediately followed by a fart joke. Making out is not required but always appreciated.
Subtle request: "Because I like you," she said,...
By the world, I think this site is useless and think it is not. I think you are perfect for me and think you are not. I'll have some proof. I am the twenty-first century. I am the plot-driven film and the wild-man dance; sans-serif, clean geometry. And I am also a 22-year-old male and a Master's student of film theory livin' la vida loca in Los Angeles, any ironies strongly...
Pro-Gaitskill
He: Agitator-disillusionist, blue guitarist, ringer of bells.  You: Receiver of letters, glad to be joyous or saddened by them in an earth that is flat and bare. Skim past the Jon Hamm and W.S. Merwin impersonators. You're the sort who wants to be taken in a Mary Gaitskill sort of way, or lose yourself in the idea of it. You're married, or prefer the convention-averse underground where such...
LOVEABLE NIHILIST
26-year-old writer in chicago wondering what function other than pretension this serves that ok cupid does not. At least there isn't a picture requirement. I'm wretched. I have books. I engineer social and personal disasters. I'm loud and often wacky. I can offer you drugs. I dress like a shithead. I cultivate a personal aesthetic. I will talk about critical theory pretending to...
This is the end, my mustache friend, the end!
Me: Aspiring bard and part time picture taker. I enjoy adventure and whimsy, of the singing in the streets at the top of my lungs, deciding out of nowhere to travel, kissing on rooftops, and dressing up like David Bowie varieties. A mixology and gastronomy hobbyist you can find me in the kitchen whipping up drinks and snacks when I'm not writing or out on the town. You: Spontaneous, lustful,...
Suffering from the 'side-effects of learning an...
I am a male in Boston for my early twenties looking for a female wherever and of no particular age. In my spare time I play economics games, gradually pick up other languages, and read Deleuze, Sade, Marcuse, Kundera, Bolano, and Tao Lin. I am hopelessly confused about a vague resistance to apathy. Along those lines, I don't have a firm opinion on the oxford comma. My favorite poet is...
Be you a talker, thinker, druggie, or god-freak......
I am 25, woman, in Chicago (choose your own adventure): a) Sustaining moderate addictions and typical ambitions, chronically self impressed and insecure, seeking ambivalent conversationalist.  b) Indistinguishable except by scars, seeking near sighted theologian.  c) Under-read writer distracted by healthy living and easily convinced by loud, charismatic men. Seeking dull addict or philosopher. ...
Is Male, Likes DFW, Yep
Tall male for tall male, New York City, age 19 for age 18-24. A critical theory student, in search of meaningful moments through a meaning(less) process, and for reminders that this is only water.
MAIL-ORDER FRENCH WOMAN!
Preppy woman, 47, based in France seeks an American gentleman in New York City—50s or 60s, democrat, easygoing, warm, sweet, reliable, loves culture (especially art, painting, books, museums, exhibitions, classical music, socializing, humor, simplicity, honesty, democracy, curiosity). My objective is to share my life with you, perhaps. I would be willing to move if you are motivated (and...
NOT YOUR AVERAGE DOROTHEA
Have studied Middlemarch twice with one of the world's biggest experts on it but still never liked it. Too much self-awareness in the Joys of Bookishness, not enough casual reading. I am older than some people here and like Latin, bicycles, and justifications for inadequate income. Dancing. Do you ever feel nagged by helpful sites full of inspirational words? Do you ever get caught up in TV...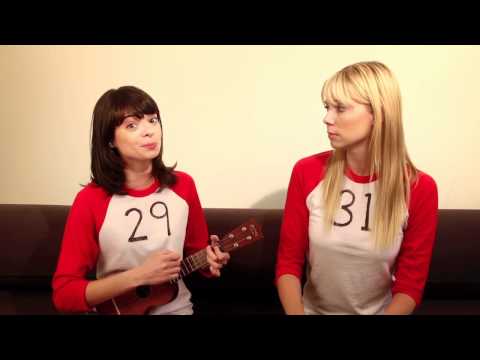 "Celebrating my individualism"
Me: Late 20s, female South Asian graduate student in the Classics, perpetually a bit out of place, but celebrating my individualism, and attracted to men with unique life stories, or at least a good bit of travel and cultural openness under their belts. My idea of a good time is singing hymns along with everyone in church, with my eyes closed; looking at art photography, especially Brassai, with...
The Untethered Young Male Archetype
Charming, sensitive, witty, and irreverent 23-year-old lad looking for female companionship in the netherworld of a big, modern city. Enjoys all the good things in life: literature, nights at the opera, days at the races. Tired of uninspiring people in bars and dens of drunken dead-beat nights-out. Enjoys going along to cinema festivals and galleries nights, also lives beside the beach and enjoys...
She stays in, she goes out.
Half-time homebody, half-time "let's go out!" rallier. In homebody mode, it's all about the grocery-cooking-Hulu routine. (We all agree Netflix is in general blows, right?) In going-out mode, Hotel D and Randolph on Broome are favorites—neat scotch, dirty martinis, or beer. I make a mean cathead biscuits with gravy. Let's bake pies together, yes? I'm 27....
Generous description of 'Kafka enthusiasts' herein
Do the good ones come in waves? When do they arrive? Before the flamboyant Francophiles? Following the trust-fund-tracking artists? Amidst the chatterbox loving, pro-fun proclaiming, Kafka enthusiasts? After what seemed like a string of entertaining females and males, along came two intriguing spiders; we'll call them Lonesome Moviegoer, and Rexroth Whisperer. Let me know if my reference to...
This side of darkness
Wit is the only wall between us and the dark, said Mark Van Doren.  Vivacious, stylish agent de presse for art and design firm, brunette, in her late twenties, former photography gallery director. Various loves include summers in Maine, Nabokov, large slobbering dogs, espionage novels by Alan Furth, gin-based drinks, and studying Arabic. You're a man, 35-50, who can keep up his wits about...
As we grow, we accumulate qualities!
Older guy with these qualities seeks smart, slim, verbal never boring woman for love, great fun, and literary adventures. 
She seems delicate.
Slightly oxymoronic, although, only because I seek balanced asymmetry.  I only like black because white is my favorite and therefore its diametric opposite highlights its beauty. Delicate spice. Musical silence. Intense comfort. Free time. Might I challenge you to a crossword sometime?